1999 Porsche 996 C2 – Guards Red
Let's say it upfront – Porsche 996 are not popular cars. We discussed in on this site and you can Google the heck out of the '996' and see why they're not. Part of it is their place in 911 history – as the car that replaced the beloved Porsche 993. Part of it is the globalization of the 911, i.e. they made the cars cheaper to produced, used cheaper parts and most importantly shared parts with the Boxster. A definite no-no in Porsche 911 land.
But with all of this said, today a Porsche 996 is a smoking deal. Basically you get a great car that has been depreciated like crazy in the used-car market. Here is a perfect case – a 1999 Porsche 996 for only $16,800.00.
I don't care what kind of 911 it is, all 911s look great in Guards Red, which this car comes in and a beautiful matching Savannah Beige interior.  Also the owner seems to have taken care of her, and has a stack of receipts from the previous owner. Only issue is the IMS is original, but that this price can be taken care of by one of the solutions currently on the market (i.e. LN Engineering, Google it).
Overall its a great car at a great price. 300 hp, rear wheel drive, and a 6-speed manual in red. What more can you ask for?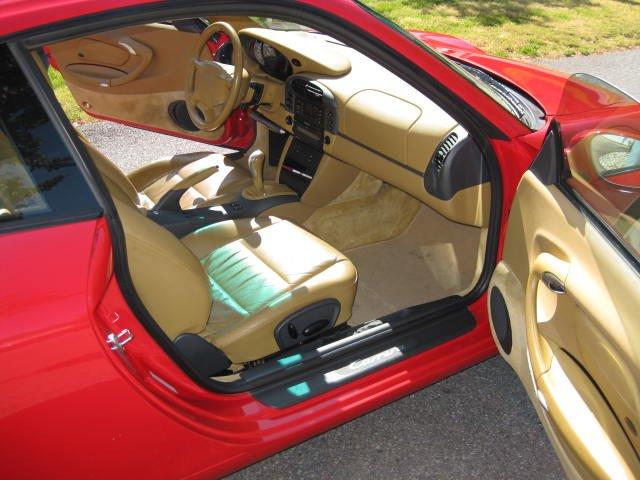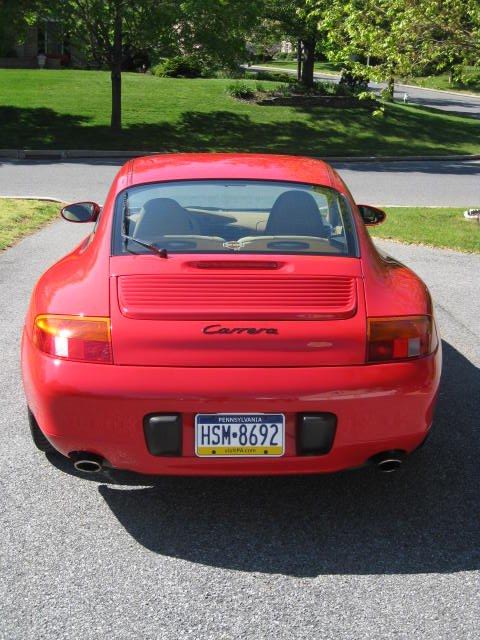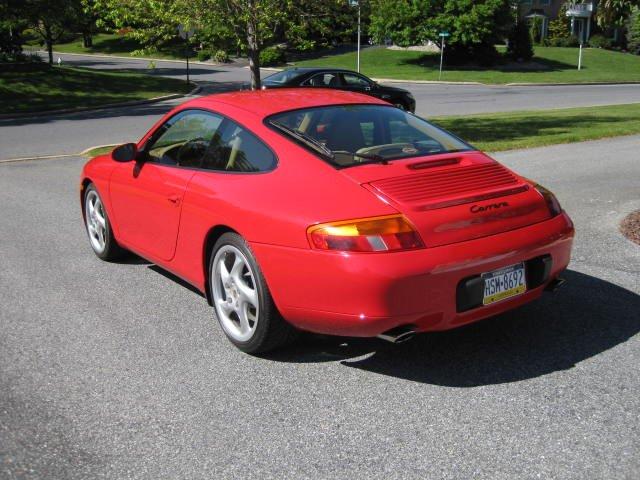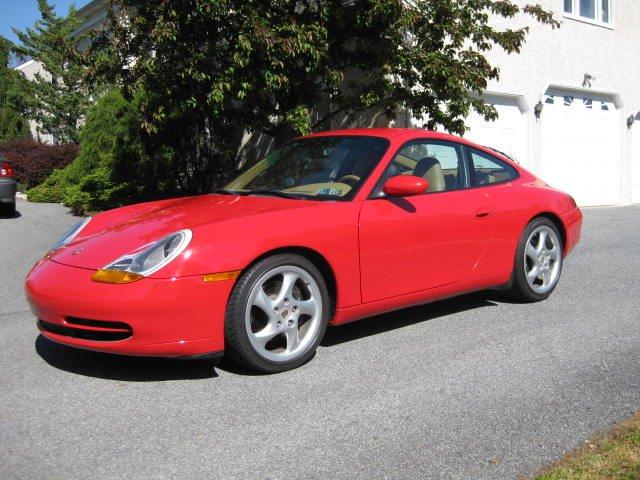 To see the full ad, click here →